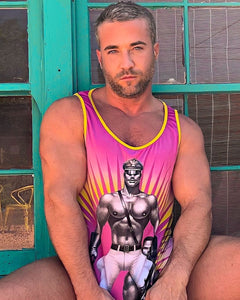 Holy Fetish! The new TOM OF FINLAND collection is available now
January 17th 2023
OUTFAIR.com

Get your hands on the freshest, steamiest collection yet - TOM OF FINLAND! From tantalizing tees and sexy shorts to daring bandanas, this range is sure to send temperatures rising. Plus all orders come with free shipping so you can grab yourself a little something extra –if ya know what we mean ;). Get in quick at outfair.com for art wear that has a real bite!
Get ready to unleash your inner exhibitionist with the latest TOM OF FINLAND collection now available at outfair.com! Featuring sizzling artwork printed on t-shirts, shorts and bandanas, these pieces are perfect for expressing yourself in a tantalizingly fetish fashion - all without leaving you high & dry thanks to free shipping included on every order!
---