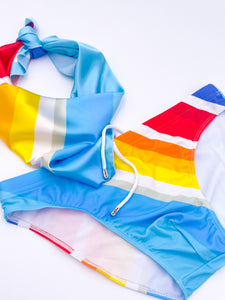 MIX AND MATCH WITH KBAYO HIGH-END MENS BEACHWEAR
KBAYO: Mix and Match your swimsuit with the Limited Edition #Bandanas. Wear them in your hair, neck, wrist, as Bandana, Scarf or #FaceMask.
4 designs in stock at OUTFAIR.com
Free Shipping & Free Face Masks on ALL orders
Shop & Ship Today, Pay in Later selecting any of our financial options at checkout.
.
.
.
.

#gaypride #malemodel #instagay #gaynyc #gay #gaymiami #mensunderwear #gayparty #menshealth #maleunderwearmodel #gaydays #gayusa #xlsiormykonos #gaybear #gaydude #fashioneditor #growlr #gayginger #gaynyc #andrewchristian #atlantiscruise #marcomarco #gaydaddy #bearcruise #miamibeachbruthaz #gaytravel #
gaycruise
---